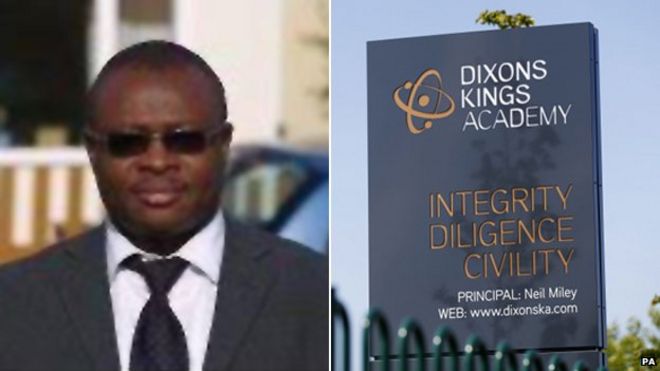 Vincent Uzonmah - the teacher who was stabbed at Dixon Academy
On Thursday 11th June 2015, 50 year old father and supply teacher Vincent Uzomah reported for duty as usual at Dixon Academy, Bradford. He had kissed his wife Uduak Imeh-Uzomah and children goodbye earlier on that morning.
At about 8.55am that morning, an altercation with a 14 year old pupil during a science lesson over the use of a mobile phone in class left him (Vincent) with a serious stab wound to the abdomen. The offending teenager who stabbed him fled the school immediately after the incident resulting in an extensive man hunt by the police.
Dixon Academy
The teenager who has not yet been named was arrested at about 4pm yesterday in Bradford City Centre following an extensive manhunt and is currently in police custody.